This story originally appeared in i-D's The Earthrise issue, no. 368, Summer 2022. Order your copy here.
Fashion, always a neophilic game, is about the new and the next. It's changing faster than the wind, constantly blowing through a cycle of fashion shows, drops, collaborations and capsule collections: more and more clothes litter our timelines, feeds and stores. Trends come and go as fast as the TikTok algorithms that document them, and they can seem fun and superficial. But when the fast-fashion giants make the last viral no matter-core available for purchase in the blink of an eye, they have a terrible effect on the planet.
As I'm sure you know by now, there are victims of fashion's supersonic beats. The constant focus on novelty can be crippling to the planet, to the people responsible for producing those huge columns of rail fillers, and to the very idea of ​​creativity.
All designers are guilty of recycling ideas. But, these days, even the realm of high fashion — which is supposed to be slower and more contemplative — can often feel like a series of explosive, sensationalized gimmicks conjured up to spark a symphony of iPhone flashes.
They do little to provide a roadmap for how to live in a world that requires sweeping changes in the way we acquire new clothes in order to slow the climate crisis. Fashion currently accounts for up to 10% of global carbon dioxide output (more than international flights and shipping combined, according to the United Nations Environment Programme), and accounts for one-fifth of the 300 million tons of plastic produced worldwide every year. .
"Ultimately, luxury, as a concept, is about scarcity. And as the luxury industry becomes increasingly fragmented and diluted by globalism and overproduction, these are the rare examples of true author we remember.
Yet more clothes are being produced than ever before, with McKinsey and the World Economic Forum estimating that the number of clothes produced each year has at least doubled since 2000, of which only a fraction is recycled (87% of the total fibers used because clothes are ultimately incinerated or sent to landfill). And that's without counting on the maddening feeling of aesthetic deja vu. Once, when I asked a seasoned fashion editor why she became an architect at the height of her career, she gave me a simple explanation: "I had seen all the trends and all ideas come full circle, and I couldn't bear to witness it. once again."
Fashion is stuck in a rut. The constant search for novelty seems old, and therefore the old is what seems surprisingly new. Vintage, recycled, unsold, pre-loved – whatever you call it – the clothes of the past have never looked so modern, and as you'll notice from the pages of this magazine, we're here to celebrate them. That's because fashion – high fashion, at least – is truly timeless. Not the way designers often talk about little black dresses or cashmere sweaters, but how a great piece of antique furniture was probably never meant to be thrown away once the tides of taste changed. Good design is forever, and it only gets better with time. It seems modern to disregard timestamped seasons, because that's how we all dress anyway, associating our newly acquired finds with old beloveds.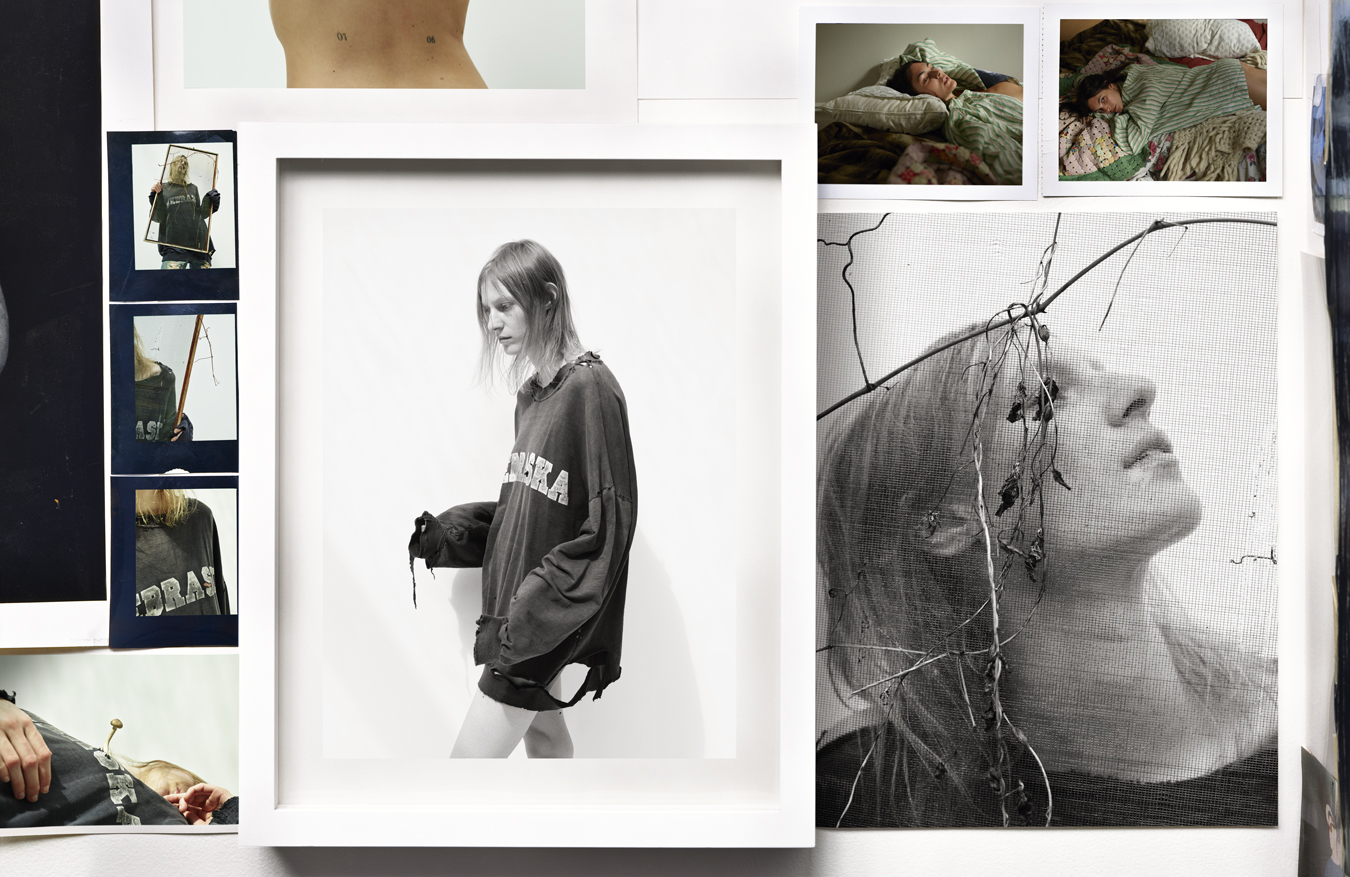 Moreover, the source is often better than the redesigned derivation, taken from a second-hand mood board. Scroll through High Fashion Twitter – the online community of fashion fanatics who debate and document every great runway moment with a level of forensic research – and you'll notice that the most ardent clothing junkies are primarily interested in the past. . They research runway references behind past red carpet appearances, meticulously catalog pre-internet fashion footage, and they'd probably be happier working as curators in a museum than in a fashion magazine.
In fact, they probably all want to work at Artifact in New York, an Aladdin's cave of over 5,000 rare designer pieces at the time of writing. The archives are the brainchild of Hugh Mo and Max Tsiring, who have scoured high and low to find some of the most important pieces in fashion history of the last thirty years. They bought pieces from a kaleidoscopic mix of people: actors, retired models, underground techno DJs and even Belgian diamond dealers – each of them imbued the clothes with a tapestry of stories. And in turn, they loaned out all the good stylists and designers you know, keeping the circle of inspiration alive.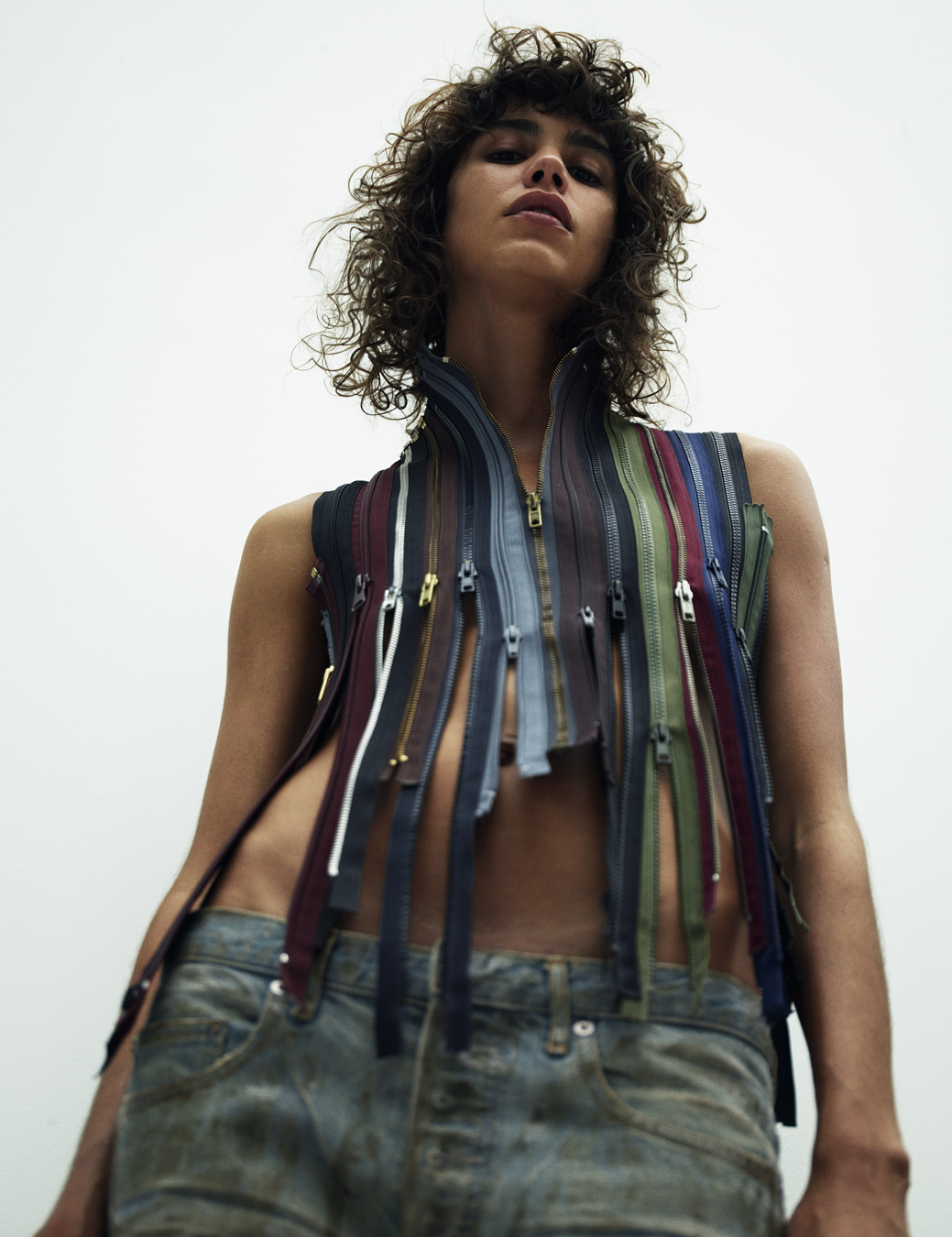 "Our archives have their roots in the personal collections of our two founders, so there are a lot of items with a long, long history," explains Dylan Burgoon, Artifact's showroom coordinator. One of the archives' earliest acquisitions was a Helmut Lang SS98 snow-white down parka, notable for its dramatic Velcro closure designed to conceal most of the wearer's face. Almost a quarter of a century later, it couldn't be more prescient for the protective and masked times in which we live.
Like a great work of art, this coat is now priceless. Although, not so long ago, old clothes never had the same monetary value as new ones. This is where the biggest shift in values ​​that fashion has seen in recent years lies. Vintage clothing is now sought after by all the stylists, celebrities and design studios, all of whom rent pieces from Artifact because it's much cooler to have a piece of history than something ready-made – and much better for the environment. Especially when that aforementioned hound of savvy fashion sleuths is eagerly waiting to point out every archival style reference and scam. The past has never been so present to decipher the future of fashion.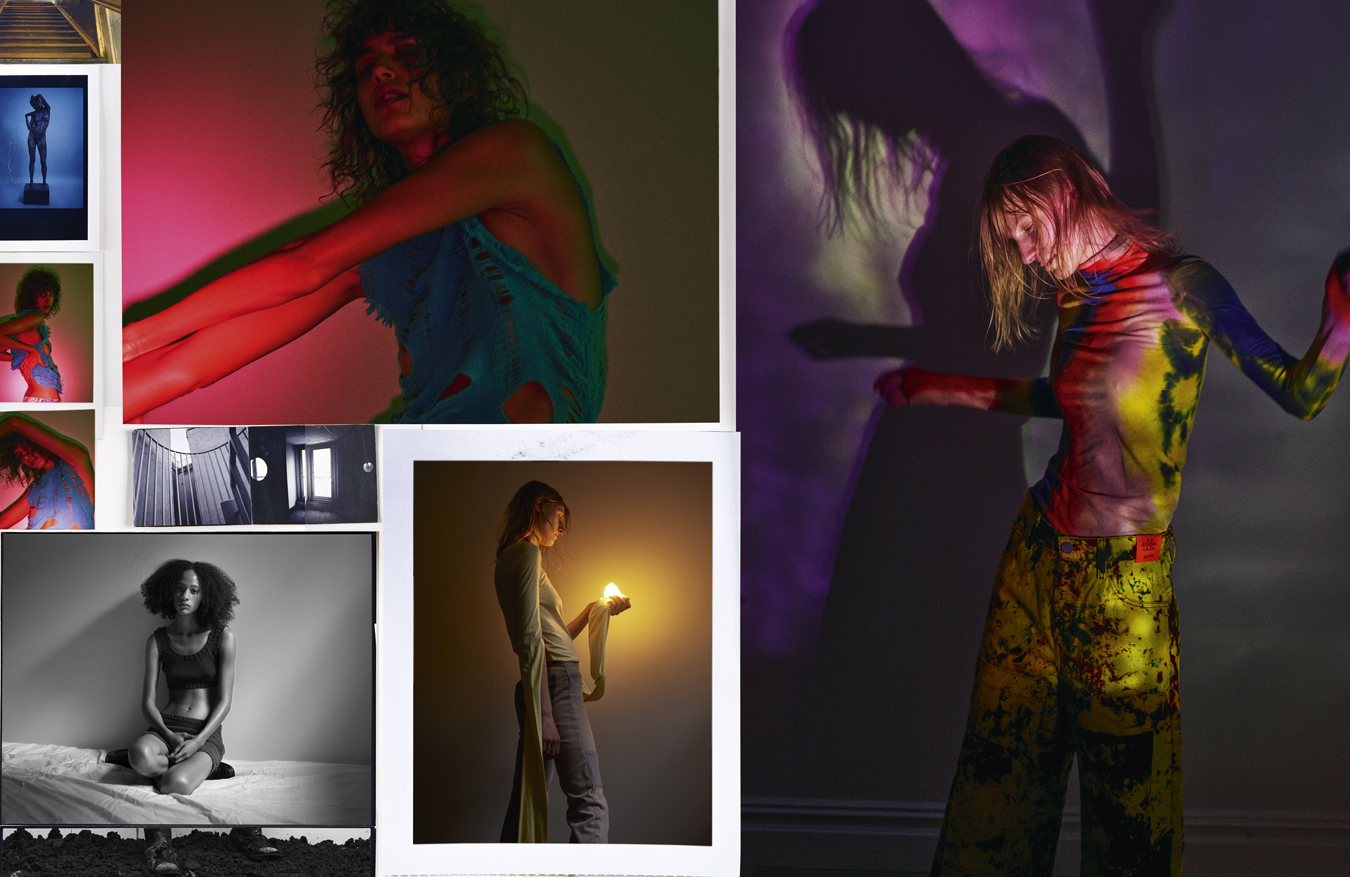 In many ways, an archive like Artifact pushes designers to be better, first by giving them the opportunity to learn from every seam and pattern of fashion masterpieces, but also by acquiring contemporary designers and setting a bar for how the new one should measure up. the old one. What are the criteria? "For new designs, we also try to keep an eye on longevity, avoiding cycles of trend hunting and hype," says founder Hugh. "That doesn't mean we just want simple basics, but traits that make a piece stand out and last for years."
Ultimately, luxury as a concept is all about scarcity. And as the luxury industry becomes increasingly fragmented and diluted by globalism and overproduction, these are the rare examples of true authorship that we remember and want to wear again and again, because it binds us to like-minded obsessives. "Archival fashion embodies the dual attire at the heart of fashion in general: a desire for both individuality and community," as Dylan puts it. "There's something very appealing about being able to stand out with a rare and unique award from the past, while setting it in a widely shared and loved story."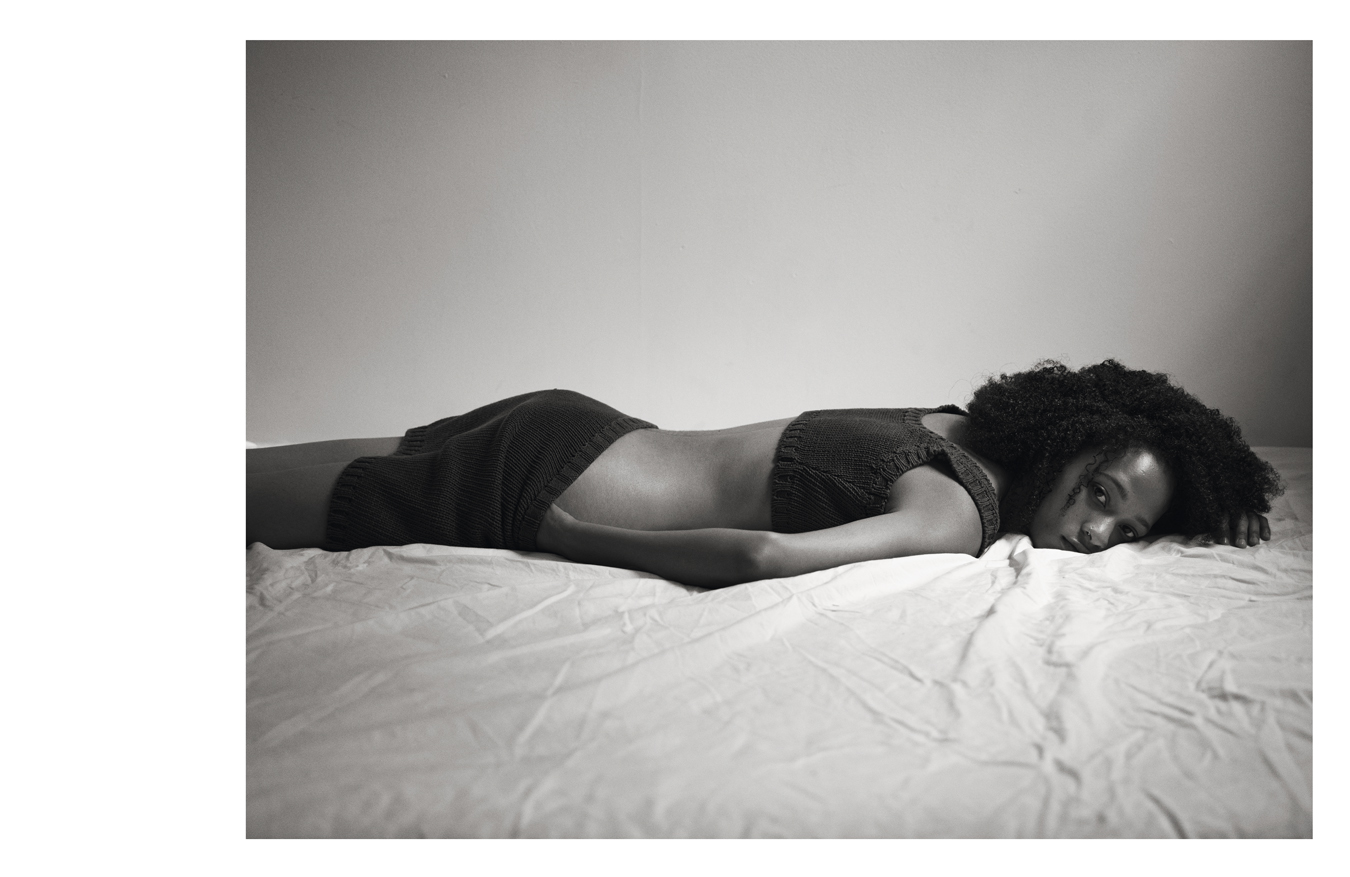 That's why, over the following pages, you'll simultaneously covet (and kick you'll probably never get your hands on) clothes worn by Julia Nobis, Selena Forrest, and Mica Argañaraz, all from the platform. password protected number. artifact vaults. It's a celebration of some of fashion's forgotten favorites: whether it's the Maison Martin Margiela t-shirt reconstructed from unsold camouflage materials that Vittoria Ceretti pulls off while winking on our cover, true emblem of the Belgian designer's upcycled lo-fi aesthetic. Or, perhaps the home-hued gingham from Comme des Garçons Fall Winter '97 worn by Julia Nobis, a throwback to a collection that juxtaposed the soft femininity of gingham with the grotesque, protruding bumps and bumps that threw off the era's ubiquitous, hyper-shiny sculpted bodies. suction. Each credits reads like a topographical roadmap of a great fashion moment of the last 30 years.
And sure, they're culturally and historically significant, but don't they also look so good right now? Just like people, fine clothes can age well, and the patina of time – a frayed hem here, a one-night stain there – can be like the elegant wrinkles of wisdom and grace. It's not what you wear, but the way you wear it. And while most magazines would have you believe otherwise, I'll let you in on a secret: Wearing the new season head-to-toe can often feel like a clinical identity crisis.
Recently, Barbra Streisand appeared on my timeline in a 1965 TV appearance. She talks about her love for second-hand clothes: "I buy a lot of stuff from thrift stores," she says. "I like second-hand stuff because it has character, and it's not what a thing costs, it's what it is. been through." Now there is a thought. What if we consider our clothes as memories of ourselves, like footnotes to the biographies of our lives? In the years to come, long after we're gone, they may yet inspire generations of fashion-obsessed kids.
Follow iD on Instagram and TikTok to learn more about the new number.